About
Cure KY Kids is inspired by the thousands of children and their families in Kentucky that wake each day, put one foot in front of the other and fight this battle. They are the founders of this organization and we are blessed to be one part of the doctors, nurses, scientists, researchers, caretakers and countless others who help to support their cause.
Cure KY Kids is a non-profit organization developed to raise funds for childhood cancer research and services in Kentucky and dedicated to support children with cancer and other illnesses as well as their families. It is our mission to work tirelessly to fund lifesaving research until there is a cure and to provide Kentucky's children suffering from cancer the most advanced and comprehensive support services available. Funds raised through Cure Ky Kids are used to support research, education efforts and programs at Kentucky's pediatric cancer centers in addition to funding services that provide support to children with cancer and their families.
OUR FOUNDERS & BOARD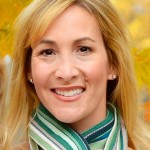 Joy Minner
Attorney and Founder, Executive Director Cure KY Kids
A graduate of the University of Alabama School of Law and a member of the Kentucky bar, Joy has been involved in philanthropic pursuits for over 20 years.  Her work in that regard has been largely focused on the service and development of children and teenagers. While serving for several years as a pet therapy volunteer to pediatric cancer patients, Joy's eyes were opened to the significant need for improvement in facilities, services and research in the fight against pediatric cancer. That experience and her passion for children provided the seed to co-found CURE KY Kids, Inc.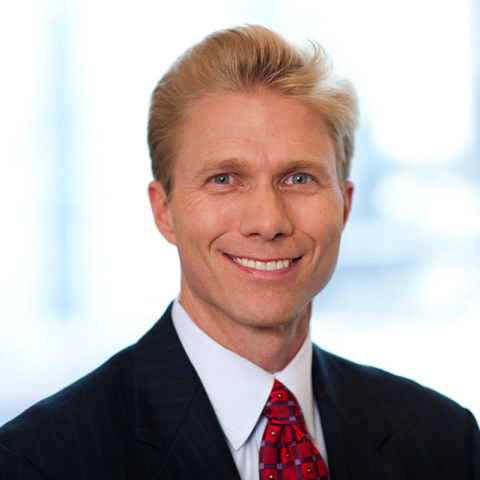 Matt Minner
Managing Partner Hare, Wynn, Newell & Newton (Lexington office)
Founder, Cure KY Kids
Having spent his career as an attorney often representing children and their families in the most difficult of times, Matt has been called to continue that path of serving the smallest among us by co-founding CureKYkids. His professional work has made him keenly aware of the significant need for the highest levels of training, facilities, research and support in this fight.  He has served on the Board of Directors of various non-profit organizations for many years and has chaired and led major fundraising campaigns for the benefit of children affected by illnesses and other socioeconomic hurdles. Matt was born in Louisville, KY and is a graduate of the University of Kentucky and the Vanderbilt University Law School.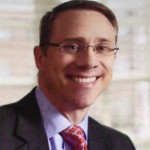 Tucker Ballinger
President, Forcht Bank
Tucker Ballinger began his career with Forcht Bank as Executive Vice President in August 2011, and became the current President & CEO in December 2011. Mr. Ballinger became a banker after pursuing a Bachelor of Science degree in Marketing/Finance from Georgetown College. He has spent 19 years in the financial industry. Prior to joining Forcht Bank, he was a Senior Vice President, Regional Retail Manager for Republic Bank & Trust Company. He currently serves as a Board Member of Commerce Lexington, REACH (Resource, Education and Community Housing), American Red Cross and Kentucky Economic Development Finance Authority. Mr. Ballinger and his wife of 15 years currently reside in Lexington, Kentucky with their two children.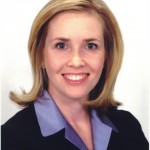 Dr. Karry Wilkes
Pediatrician,Wilkes & Warner Pediatrics
Dr. Karry Wilkes is a pediatrician in Lexington and a native Kentuckian.  She graduated from ThomasMoreCollege in 1997 and began a career in Health Care Research at Procter & Gamble.  A few years later she returned to school at the University of KY College of Medicine, followed by a residency in Pediatrics at the University of North Carolina.  Upon completion of residency, she worked in private practice in Raleigh, NC, in the Emergency Room at Cincinnati Children's Hospital, and has now settled into private practice at Wilkes and Warner Pediatrics in Lexington, KY since 2009.  She is married to Dr. Trevor Wilkes, an orthopaedic surgeon, and mother to three children, Connor, Claire, and Ivy.  Dr. Karry Wilkes shares a passion for children and like many others, has been touched personally by cancer.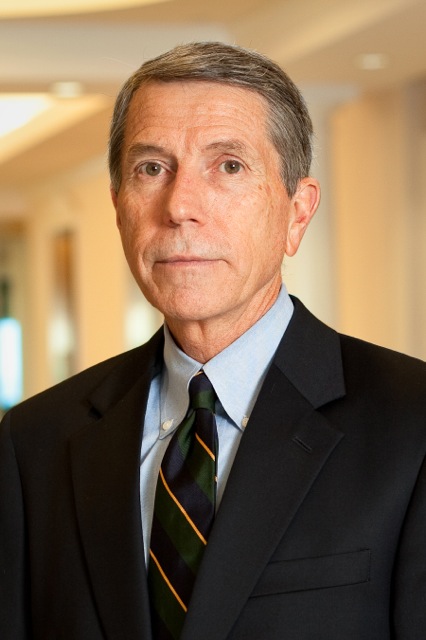 George D. Smith
Attorney, Stoll Keenon Ogden PLLC
George is a member in the law firm of Stoll Keenon Ogden PLLC practicing in the Lexington office. He is a graduate of the University of Kentucky and the University of Kentucky College of Law.  He has spent his 37 year legal career in Lexington. George has worked with children through church membership and community sports programs as committee member, board member, teacher and coach. He is an avid runner, a supporter of local charities and a member of the Keeneland Club. He and his wife Gail, a former school teacher, have three grown children.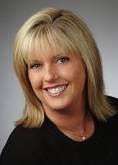 Meredith Jenkins
Campaign Manager, The Leukemia and Lymphoma Society
Meredith is a graduate of The University of Kentucky and Florida Coastal School of Law. Born and raised in Lexington, she is involved with several philanthropic organizations in the community and works with children regularly through her church and civic involvements. Meredith is a Campaign Manager with The Leukemia and Lymphoma Society, where she has first-hand knowledge of the importance in funding pediatric cancer research and providing services for children and their families. Meredith, together with her husband Van, reside in Lexington and have 5 children.

Jennifer Duncan
Senior Vice President, Republic Bank
Jenifer Duncan has been a Lexington community activist during her 37 year banking career enjoying committee positions within The Junior League, United Way, Chamber of Commerce, and Centenary United Methodist Church. As a Senior Vice President of Republic Bank she initiated and administered a program to help in the specific financial needs of the training physicians at the University of Kentucky with over 400 in the program at any one time. After the tragic loss of son-in-law Cpl Nich Dieruf in the Iraq War, the family established a non-profit foundation to help military families. Merging with a Kentucky start-up USA Cares, the foundation has grown over 10 years to responding to over 45000 individual requests nationally from our military and distributing over 10 million in grant support.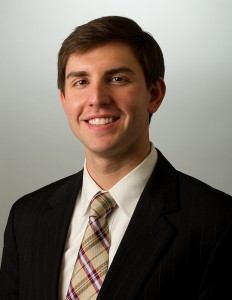 Nick Phelps
Vice President of Business Services, Your Community Bank
Nick Phelps manages millions in commercial loans as Vice President of Business Services with Your Community Bank, publicly held under Community Bank Shares of Indiana (CBIN). In addition to his executive responsibilities at Your Community Bank, Nick Phelps is working toward his masters of business administration from the University of Louisville. He was recently elected president of the University's Entrepreneurial Club. Beyond his work with Your Community Bank, Nick Phelps is active with a number of local charities and community outreach organizations, including DanceBlue, Best Buddies Kentucky, the Fund for the Arts, and Spalding Athletics. He also volunteers as an ambassador for the Young Professionals Association of Louisville, the premier advocacy and social networking group for up-and-coming professionals throughout the greater Louisville region.  Prior to starting his professional career, Nick Phelps earned a bachelors degree in finance and economics from the University of Kentucky (UK) in Lexington. He served as both student body president and president of the Sigma Chi fraternity during that time. He was also voted the University's Homecoming King.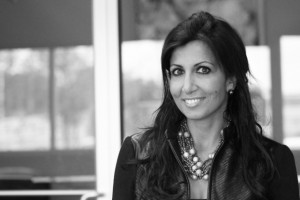 Jacky Space
Advertising and Marketing Manager, Paul Miller Auto Group
Jacky Space has lived in Lexington since the age of three and graduated from the University Of Kentucky in 2001 with a B.S. in Marketing and minor in International Business. She has been deeply rooted in philanthropy work in Lexington and is specifically passionate for pediatric oncology and blood cancer research.  In late 2006, her 15 year old cousin was diagnosed with AML Leukemia and resided at UK children's hospital for nearly a year.  After seeing with her own eyes how pediatric cancer has touched loved ones, she began her fundraising efforts and raised thousands of dollars in her cousin's honor by running in the 2007 San Diego Marathon. Years later, she found herself working as campaign manager for the Lexington affiliate of the Leukemia and Lymphoma Society where she became a huge voice and advocate for its mission. Jacky is a mother of two active boys, Carl and Cole, and continues to remain active in her philanthropic efforts in Central Kentucky.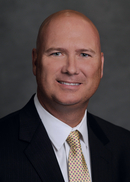 Peyton Tierney
Financial Representative, Northwestern Mutual
Peyton Tierney grew up in Lexington and is a financial representative with Northwestern Mutual. He is also a 10 year member of the Professional Golfers Association of America. Through the PGA, Peyton donates his time and teaching to many area charities and civic organizations. Locally, he has been involved with several groups, including Big Brothers/Big Sisters of Georgetown, Cassidy Elementaty PTA and Eastern Little League. Peyton's association with Cure KY Kids stems from his mother's battle with cancer and the affect it had on not only his family, but also those around them. Though he has many roles in life, Peyton's most rewarding role is being a father to his nine year old son Chardy.